Molten Lead Pb is a modern and powerful Precision Bass type twin coil bass pickup with 8 neodymium rod magnets and a bright, well defined clean sound. The low end is tight and solid, the midrange is full of tone and the high end clear and discreet.
The DC resistance of the pickup is about 10.5 kΩ and it works nicely with a Hot Jazz bridge pickup as a hot rod pair.
The cover colour options are black and cream, with or without polepiece holes.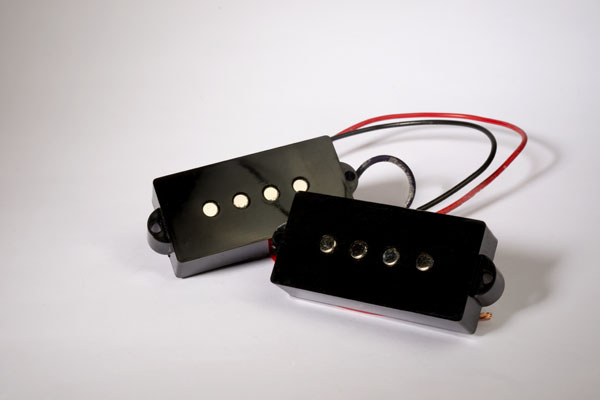 Price 80€
All prices include 24% VAT.